Lifestyle bloggers across the world inspire millions of people with their excellent taste, valuable experiences and skillful guidance as they share and inspire their audiences through a wide range of topics like travel, food, family, home, fashion, beauty and much more. Their shared blog posts are mostly inspired by their everyday lives and interests which the audience find genuine and relatable appealing them. So, we can say they have become influencers. These influencers are just the one we need to follow to know the tricks, tips and everyday things we are not aware of in our day to day life. Maybe after getting to know their slice of life, we can get inspired too. Isn't it?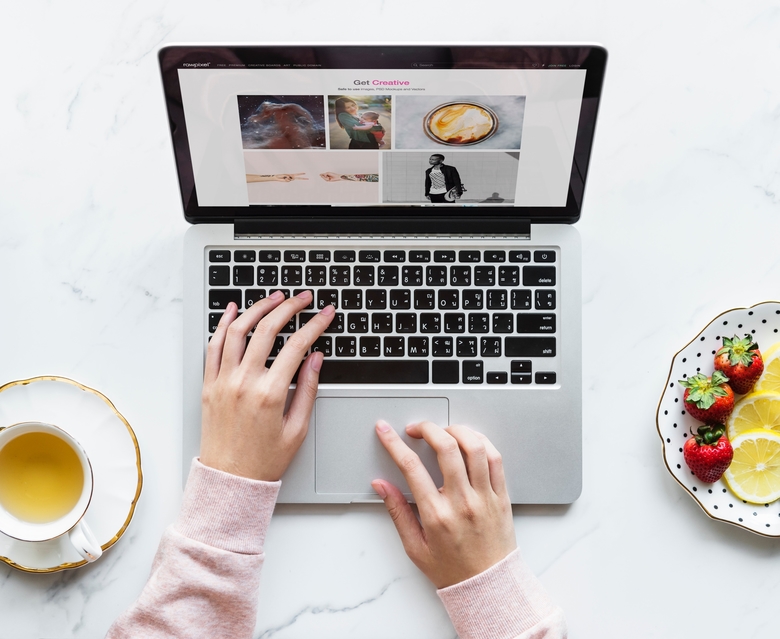 Best Lifestyle Blogs
Here is the list of the top 10 lifestyle blogs you need to follow to add a dash of inspiration and enthusiasm in your life. Maybe you can get inspired to start a lifestyle blog too!
Cup of Jo– Being one of the best lifestyle bloggers this NYC based Mumma has created a niche for herself as she shares her day to day experiences of being a single mother, she takes on real relationships and much more. The topics in her blogs revolve around fashion, beauty, travel, design and interestingly on the work experiences she had working for magazines like Cosmopolitan, Bene, and Glamour.
The Barefoot Blonde– Amber, an Arizona girl has inspired millions of readers around the world with the perfect stylish looks and talks mostly about hair, beauty, fashion, fitness and her traveling experiences with her family consisting of her husband and three wonderful kids. With over 13 M+ views on youtube, 1.5 M followers on twitter this Barefoot Blonde has continued to enlighten the world with her hair tutorials, adventures, and family life.
 Skinny Confidential – Lauryn Evarts brings to you the lifestyle blog which pulls you over. Her blog mainly focuses on beauty, body, and fitness. Along with that, she has launched a book, a podcast series, a YouTube channel, an app, and a fitness and nutrition e-book. A lot in her kitty actually. Her health/ fitness blog has been ranked number one in the world by Bloglovin.
The blonde salad – Chiara Ferragni, founder of the blonde salad started the blog in 2009 which has created a name for itself in the industry of fashion and beauty. Now they have joined hands with the largest brands and have curated their own shoe line. With more than 3 million followers on Instagram, this Italian beauty has the broadest reach of any fashion blogger and is a global star.
 Sincerely Jules– Inspiring her audience by her motto –  "Dream, Believe and Achieve" Julie Sarinana is well known for her lifestyle and fashion blog named Sincerely Jules. From fashion to accessories, her colorful and bold looks have attracted millions of devoted followers for her website and what started as a creative outlet has spread out as a stop for the fashion connoisseur and style influencers.
Deliciously Ella– If you have a thing for healthy yet delicious food options then this is the right place where you have landed. Ella Mills, the founder of the blog and the brand has created a name for herself in the wellness industry as she continues to bring upon plant-based recipes and dishes to help people to get inspired to lead a healthy and better life.
The Blonde Abroad– This blogger does not fail to inspire us by her story of being a young financial professional to a solo nonprofit traveler who has garnered a lot of fan following on her blog "The Blonde Abroad" where she talks about female travel, destinations, and her own pretty experiences. This award-winning blog also features tips for traveling, packing guides with the videos and photographs of the places the female wanderer has traveled.
Camille Styles– This blog is managed by a team of bloggers and Camille Styles who is the author of the bestselling book Camille Styles Entertaining and is based in Texas. Started off as a lifestyle blog it has flourished into a full-fledged website with a lot of useful and refreshing ideas on fitness, health, and lifestyle making it your go-to-guide.
Lifebun– Lifebun is a lifestyle blog which has started to deepen its roots into the lifestyle industry. Founded by Chris and Vikram two fitness enthusiasts who travel all over the world and explore every corner of it with tasting different cuisines. They share their engaging stories, travel guide, beauty and makeup tips along with fitness advice on the blog. Even though they have started it late they have created a whirlwind in the lifestyle industry.
Akansha Redhu– An Indian woman blogger named Akansha has upturned her knowledge and poured it into her award-winning fashion and lifestyle blog and talks mostly about fitness, fashion, lifestyle and travel which will help you a lot to enhance your life for sure. Her blog and her followers have made her quite a popular name and she has been featured on major platforms like Cosmopolitan India and on fashion outlets like Jabong and Vogue.