2020 is just around the corner, and even roofs have trends too!
Interior designing trends are always updated annually, but roof designs also have their developments. With the help of the latest progress towards roof building technologies, several roof designs have made it on top of the list.
Asphalt shingles are the first ones to come. The most affordable among the options while being reliable, asphalt shingles have been a consumer's choice for decades and is still a leading choice until now.
Asphalt shingles may not be on par with metal roofing when it comes to durability, but it can still last long with proper and regular maintenance. Plus, it is weather-resistant too. That means feeling more secure during the rainy, and stormy days!
Speaking of metal roofing, it comes next to the list. Metal roofings are the hallmark when it comes to being practical and appealing. Most metal roofing owners had picked this option due to its efficiency, while still maintaining flexible when it comes to variety. Homeowners can ensure that they will have an abundance of designs to choose from.
The downside to these great benefits is that metal roofing costs twice or thrice more than asphalt shingles. But even this opens an opportunity that clients can grab, as the higher price means lower maintenance.
On top of that, metal roofings are ideal insulators and can be of great help in places where common problems like ventilation or even higher daytime temperature exist. Talk about saving more for less!
Want to have some futuristic, eco-friendly home look? Try the solar panel roofs!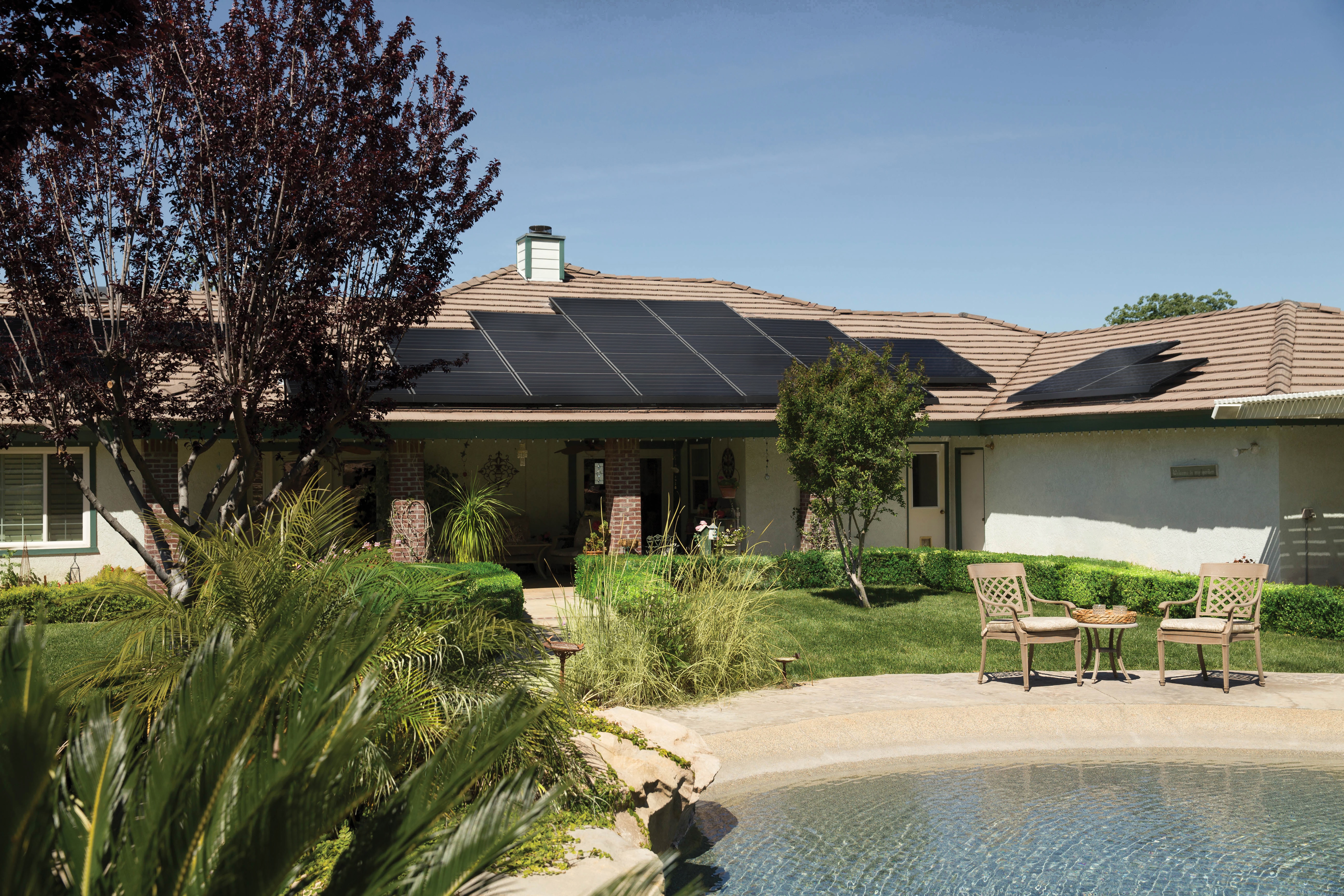 Solar panels are the costliest among all roof designs, simply because of the materials it consists of, but that doesn't stop homeowners from making this their choice.
People love solar panels not only because of the technological aesthetic it gives but also from the practical benefits it can provide. Solar or photovoltaic shingles helps in conserving electricity, and can also save a lot of money in the long-run.
And while may not be applicable for use during the rainy days, the energy it can get during warm, pleasant days is worth the bargain!
Just imagine yourself bathing under the sun while simultaneously saving electricity. That's how great solar shingles are. If you are a techie, practical, and environmentally friendly, this roof is the perfect roof for you.
Want to take your eco-friendliness to the next level? Try opting for green roofs!
Literally making a lawn on top of your house, green roofs lets you have more space for your greeneries. Eco-friendly while being economically efficient, green roofs provide benefits that even those who are not green thumbs can enjoy.
The plants that can be grown on top of it can be of good use when it comes to soaking up excess water during the rainy days. With its components of layers of water-proof materials aside from the plants, green roofs can ensure owners that water leaks will be significantly minimized. It also offers additional insulation, making green roofs a must-have for any homeowners who want to get the most out of practicality while being friendly with mother nature. A win-win situation for everyone!
Light-colored roofs were also becoming a popular trend and followed on this list. Rebelling against the typical black and dark-colored designs of roofs, light-colored roofs offers new design possibilities to homeowners who want to do something for a change.
The great thing about this is, homeowners can mix and match the colors, whether purely light-colored ones or in combination with dark-colors too! So while dark-colored roofs may still have an advantage when it comes to popular choice, we can expect that light-colored roofs will gain more traction in roofing trends for the years to come.
And last but not least, we will complete the list with the flat roofs. The most minimalist among all roof designs, flat roofs offer the most possibilities when it comes to designing!
If you happen to be still indecisive on how you can beautify your rooftop, a flat roof can be the perfect option for you.
Want to have a rooftop that can be used for stargazing? Go for a flat roof!
Want a mix of everything because everything on the list is an enticing offer? Get that flat roof!
To simply put it, the only thing that's stopping you from this roof option's flexibility is your creative imagination. So, go ahead and get that flat roof! The only thing that needs together with it is a proper drainage system, and everything is all set.
Want to know more about these cool roofing trends? Check out this awesome infographic brought to you by Universal Contracting FL: