Are you getting ready for a job interview or a meeting, but unsure of how to prepare for one of the biggest days of your life? There are lots of things on the Internet that tell you the dos and don'ts of the interviewing and meeting process. But, not everything should be treated as truth. By using these tips below, you will be well on your way to making the right decisions when mentally preparing yourself for these important situations. So, without further ado, let's get started with the first mental preparation: taking in extended research.
Do Extensive Research
By researching the company you are being interviewed by, you will be able to anticipate what types of questions may come your way. Start by searching for the company on the Internet. A Google search is a great place to start. Also, go to the website of the company, specifically in sections like "About Us," "Products," "Team," etc. Press releases and blogs are a great thing to check out as well. Public companies also have information on the SEC filings, so you can find quality information there.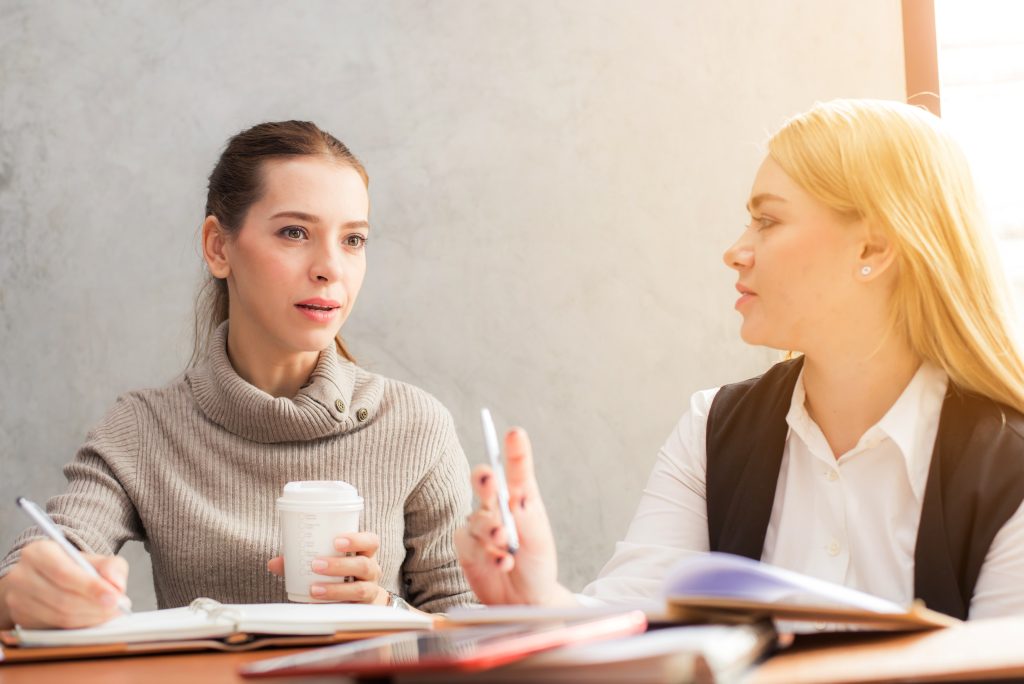 When it comes to an important meeting, looking at the same sites can help you get a gauge on the companies you are spending time with. By understanding the companies you are meeting with, you will be able to connect better with your focus points and theirs. This mental preparation will get you ready for important things yet to come.
Anticipating Questions
This might be one of the most difficult parts of preparing mentally for interviews or meetings. When it comes to an interview, companies will want to know who you are and what you are all about. Some of these questions will include, but are not limited to this list below:
Tell us about yourself.
Is there anything you want to know about this company?
Why do you want this job?
What line of work were you doing before?
What are the things that interest you about this job?
What are some of your strengths?
How do you make up for your weaknesses?
If you prepare yourself mentally for these questions and practice them before your interview, you will be well on your way to having a successful interaction.
On the other hand, when it comes to an important meeting, preparing for questions from clients is essential. Pretend that you are working to get a new client on your side, but you have to not only present the product but persuade them to join forces with you additionally. This means you will have to think about the questions that might present themselves during the meeting.
Consider the questions someone hearing your presentation for the first time would ask. Financial questions are always important for a company's bottom line. If you can answer these questions accurately and honestly, you will have a better chance to sell your product.
Mock Interview/Presentation
Get some of your closest friends or family to help you with this process, as you try to mimic how the interview or presentation will go. Training will give you more confidence before the big day. Record yourself practicing or have on the spot feedback from others who are helping you out. This feedback can come from the words you spoke, how your body language was, and how prepared you were. Being prepared in this way will allow you the mobility that you never thought possible.
Check Social Media
In the 21st Century, social media is a vital part of society. However, if you have the wrong things posted on your varying social media platforms, this could be a detriment to your interview or presentation meeting. Make sure to review your background, information, and pictures to make sure they are not compromising your prospects in the workforce.
Glassdoor Resource
Glassdoor.com is a fantastic support to give you a perspective on the company you are looking to get a job with or a client you are trying to partner with. This site gives company reviews that are fair and honest, in the eyes of the reviewer, to help others get a perspective on what they are getting themselves into. There will be no surprises because of using this helpful tool. But, remember that you should only take this information with a grain of salt because everyone's experiences are based on different perspectives.
Using the Predictive Index Behavioural Assessment
By using the Predictive Index Behavioral Assessment, you can use this tool that walks you through situational judgment tests. This is a perfect piece of pre-employment screening technology. When you are applying to a new job, this test can get you mentally focused on your impending interview.
A Predictive Index (PI) Behavioural Assessment is a test based on psychometrics. The goal of this test is to put individuals in management and employment situations. The PI assessment uses a partnership of over 50 associates from all across the globe. This allows for a connection with businesses to learn what they are looking for in an employee.
Additionally, with this assessment, individuals can be connected to a job that fits their attributes precisely. In turn, this test not only gets them prepared for future interviews but also connects them with the type of jobs that would be best for them. This allows for future connections that could impact their career choices moving forward.
Businesses think that the PI assessment is really important as well. Over 8,000 organizations believe in the power of the PI Behavioural Assessment and want their employees to use this important technology. Written in over 70 languages, this is a staple in businesses across the globe. For over 60 years, this psychometric test has been in using connecting the right people with the right businesses. Over that same period, over 2 million people have used this test to help pair themselves with correct companies.
How does the PI Assessment work?
In only 5 to 10 minutes, the PI assessment uses a free-choice construction to help test individuals. With two stages to work through, a person starts with a list of adjectives. From the words provided, the individual needs to use the best adjectives to describe themselves. This is called the "Self" section.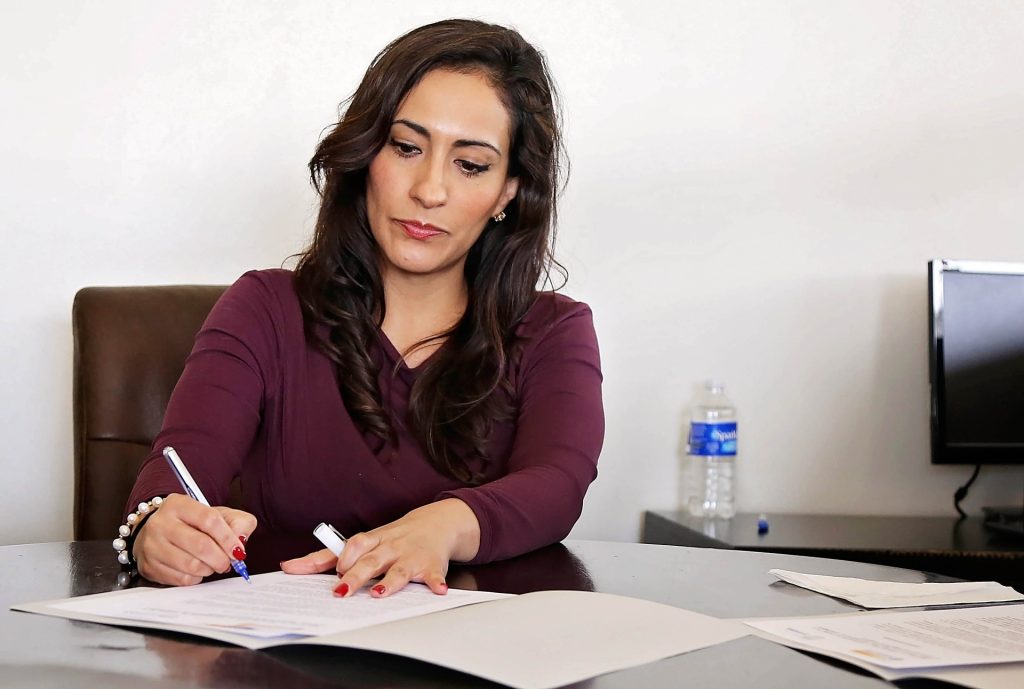 The second section involves the same list of adjectives. With these same words in mind, the individual picks words that he/she would think others would view them as. This is described as the "Self-Concept" section.
After the assessment is completed, there are 4 personality traits that individuals can be scored on. These traits include dominance, extraversion, patience, and formality.
Dominance is described as people who like to control things. These people are independent and confident in their abilities. On the other hand, these individuals are not great at cooperating with others.
Extraversion is another category that individuals can be scored on. These people like to work and connect with others. They want to be accepted by people, but task-oriented projects are not their strong suit.
Patience is the third core personality trait. These individuals have stable personalities, but they struggle in fast-paced, intensive environments.
The last personality trait category involves formality. These people look to understand the rules and follow them religiously. Weaknesses of this category would be if people around them are too casual or informal.
Secondary PI Traits
On top of the core personality traits, there are some sub-categories to understand as well. These include decision-making and response level. The measurement for decision-making has more to do with how an individual makes a choice. This can be based upon facts and numbers. However, a low score would involve emotional people with more subjectivity.
The response level is the last sub-category of the PI assessment system. This involves stamina, energy, and excitement for a piece of work or project. Low scores involve someone who can't handle stress amid work.
Passing the PI Behavioural Assessment
The rating for a PI assessment is not a pass/fail, but rather a scale to show where the individual's strengths are. This scale is perfect to help businesses understand the type of employees they are interviewing. Likewise, if this assessment is used before a meeting, an individual can give this assessment before the meeting. This way, the presenter can have an idea of what strengths his interested clients might have. Then, the presentation can cater to these things, as they look to partner with a business idea.
The Wrap-Up
By using some of these techniques and tips, you will be well on your way to mentally preparing for ultimate success. No matter if you are getting interviewed or preparing for an important meeting, these strategies can put you in the right frame of mind. Business people want to see a confident person, whether it is in a meeting room or office. Trust yourself and equip yourself in a way that you reap the success you deserve. Best of luck in the business world knowing that being mentally prepared is extremely important for success.