If you are someone who likes to combine eating healthy with saving money, then fermenting your own food at home is something you should definitely look into. Fermented foods are rich in probiotics, beneficial bacteria and enzymes, and more!
Eating fermented foods can lead to a healthy gut and digestive system, which could lead to a longer, more enjoyable life. Combine regular consumption of fermented foods with other foods that are low in carbs and full of protein, and you are well on your way to being a healthy person.
What Foods Can I Ferment at Home?
There are tons of food that you eat (and love) that are fermented, and many can be done from the comfort of your own home. Here are some everyday foods that are fermented:
Sauerkraut
Cheese
Kombucha
Salami
Yogurt
Sourdough Bread
Beer and Wine
Olives
Tempeh
And more!
I can guarantee that you've had some of this food recently and the ability to make your own at home should be tempting. As groceries get more expensive all the time, you can start doing more and more on your home.
Who Is Into Fermented Food?
It might not be one of the biggest lifestyle trends in the United States today, but fermenting your own food is rising in popularity rapidly. Fermented food is not a new method though, it is an ancient technique that has stood the test of time.
People who are into natural and essential DIY remedies at home will love fermenting their own food and the health benefits that come with it.
What Supplies Do I Need?
You won't need to invest a lot of time or money into your fermentation supplies. In fact, most of the items are everyday things you should find quite easily.
Fermentation Vessel.

Canning Jars, or
Airlock Jars, or
Ceramic Crocks.

Fermentation Lids.

Fermentation Lids without an airlock, or
Fermentation Lids with an airlock

Fermentation Weights.
Mixing Bowls.
Kitchen Scales.
Digital Thermometres.
pH Test Strip.
Take a look at the article above to find out more about each item and where to find these supplies so you can start fermenting your own foods soon. It may look like a lot, but it really isn't.
What Are the Steps to Get Started?
1. Sterilize Your Own Jars
Sterilizing your own jars isn't a big job – but it is a very part of fermenting your own foods.
Heat your regular at-home to 180 degrees celsius.
Wash the jars in hot soapy water.
Dry the jars and lids with a clean towel.
Place the jars on the middle shelf of the oven and leave it for 15 minutes.
Remove the jays with gloves and let cool.
Your jars are now ready to be used for fermenting your food at home!
2. Prepare the Food
It's really up to you how you'd like to prepare the food. For vegetables, you can either grate, shred, chop, slice or even leave whole.
As long as the food fits in the jar or container, you can leave the food however you'd like.
3. Starting Fermenting
You have the equipment, you have the food, and you're excited to ferment your first foods so you can live a healthier life. You'll need to look at more in-depth guides to fermenting your food depending on the type of item you want to ferment.
Take a look at a beginner's guide for fermenting foods on Google and get rolling today. Fermenting foods is not as hard as some may think, so dive in and become an expert.
Risks Associated with Fermenting Your Own Food
Fermented foods are safe for everyone to try, but some people may come across mild side effects.
The most common is an increased rate of temporary gas and bloating because of the high probiotic content in fermented foods.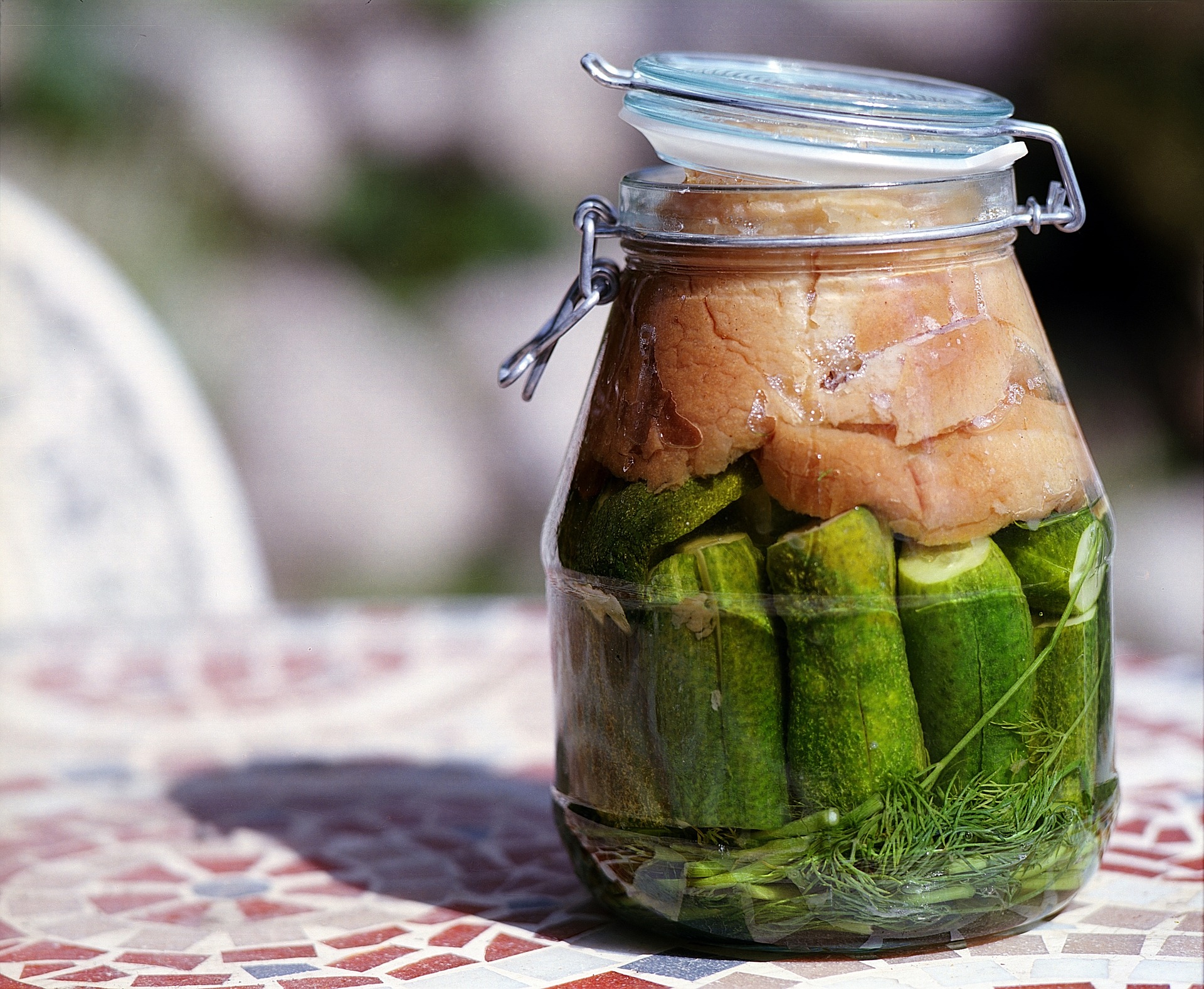 Some fermented foods may also include a higher rate of sugar, salt, and fat, depending on the fermented food. When you ferment your own food at home, make sure you follow the directions to not go over the recommended amount of these ingredients.
Other than these minor side effects, fermenting and eating food this way is completely natural and poses very little risk.
Conclusion
Fermenting your own foods – as well as enjoying fermented foods – is a lost craft that needs to be more common today. It provides a ton of great health benefits for people, especially when done on a regular basis, and is quite tasty.
Having people learn about fermented foods and how they can do it themselves at home is important and people who do it should make an effort to share their knowledge with others. Eating fermented foods has changed the life of many people and can do the same for others who suffer from digestive and gut problems.
If you're looking for a new challenge and want to live a healthier life, start eating healthy today by fermenting your own foods at home.