Who does not get charmed by a cute, fluffy and active dog? Everyone does. Many of us have a weakness for these energetic softballs and want to get them as a pet. But not only do dogs require our love and attention, but also a proper environment and nutrition. Most of us are not aware that high-quality food is essential for them to maintain their weight, fur coat and also to keep them active and playful. Therefore, giving them a good appetite is a must to keep them energized all day around. Though finding the right well-balanced dog food brand for your dog can become quite confusing when there are thousands of varieties to choose from.
Out of these numerous options we have compiled the 10 best dog foods which we recommend to you. So, have a look:

Taste of the Wild Canine Formula
This amazing product provides your pooches with a wholesome amount of novel protein sources such as bison, venison, salmon, wildfowl, lamb, boar along with the usual sources of meat proteins. Some doggies grow hypersensitive to the usual sources of protein such as chicken and beef, therefore, this meal is perfect for such ones. It is also grain-free along with being included with healthy carbs.
I and Love and You Naked Essentials Dry Dog Food
Most of the products nowadays are using lamb in its formulations due to its tendency of causing allergies to a very low level but very few products have bison included in it amongst which this product is also one. It comes up with prebiotics and probiotics which help to enhance the canine immune functioning and digestion.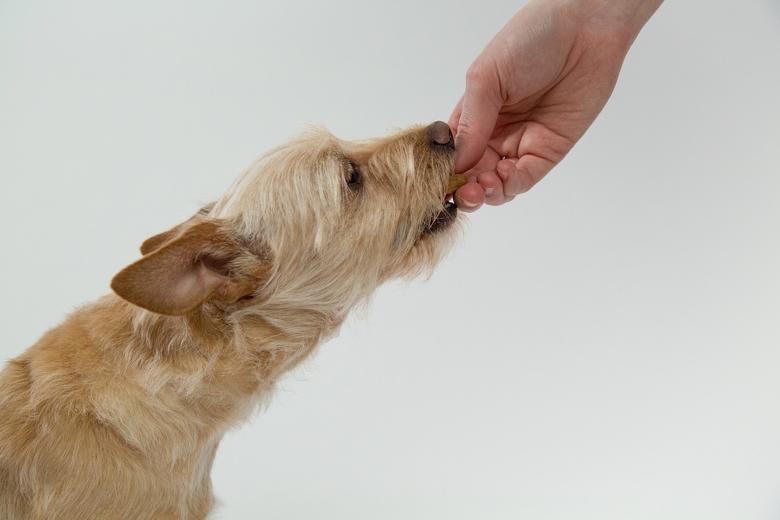 Blue Buffalo Blue Life Protection Formula Adult Dry Dog Food
It is a good blend of rich meat-based proteins and fats with antioxidant-rich whole grain in the form of brown rice. With the exceptional ratio of protein and fat content to fiber and moisture which gives well-balanced canine nutrition. With amazing choices as it comes with a variety of protein sources such as fish, lamb, and chicken.
Purina's Beyond Simply 9 Adult Dry Dog food
Beyond Simply 9 Adult Dry Dog food contains only one animal-source protein that of chicken, therefore, it is a limited ingredient diet along with the addition of wholesome grains like oatmeal, barley, and rice which are highly digestible and provide exceptional fiber for digestion.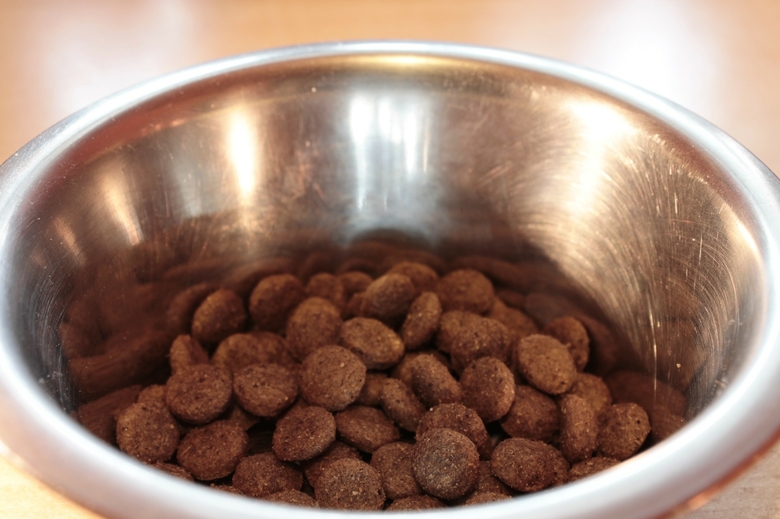 Nutro's Max Natural Adult Dry Dog Food
It is a unique blend of natural ingredients focussing on the use of farm-raised chicken as its chief animal-source protein. Very easy to digest which includes wholesome grains like brown rice and oatmeal which ensures easy digestion. It is an animal-based protein that is total without allergenic grains and is easy to digest due to being animal-based protein.
One Smartblend True Instinct Real Salmon and Tuna Formula Dry Dog Food by Purina
Salmon, and Tuna are the best sources of the most clinically essential fatty acids DHA and EPA. Therefore, due to its presence, this product is one of the best dry dog foods around. It has a minimum of 30% protein being sourced from real tuna and salmon with a variety of other ingredients which are a rich source of essential fatty acids, vitamins, glucosamine, and minerals.
Zero Grain Natural Dry Dog Food by Rachael Ray Nutrish
The composition of this product comes from a natural source but is not organic. Prevents allergies due to its grain and gluten-free formulation.
Proactive Health Adult Minichunks Dry Dog Food by IAMS
Specially formulated with protein-rich farm-based chicken. For maintaining a healthy weight of the dog, the blend is enriched with I- Carnitine which can aid in your dog's metabolism. The blend also has nutrients that support your immune system along with cardiovascular and neuromuscular functioning along with keeping your pet's coat and skin healthy and glowing.
Adult Dry Dog Food by Nature's Recipe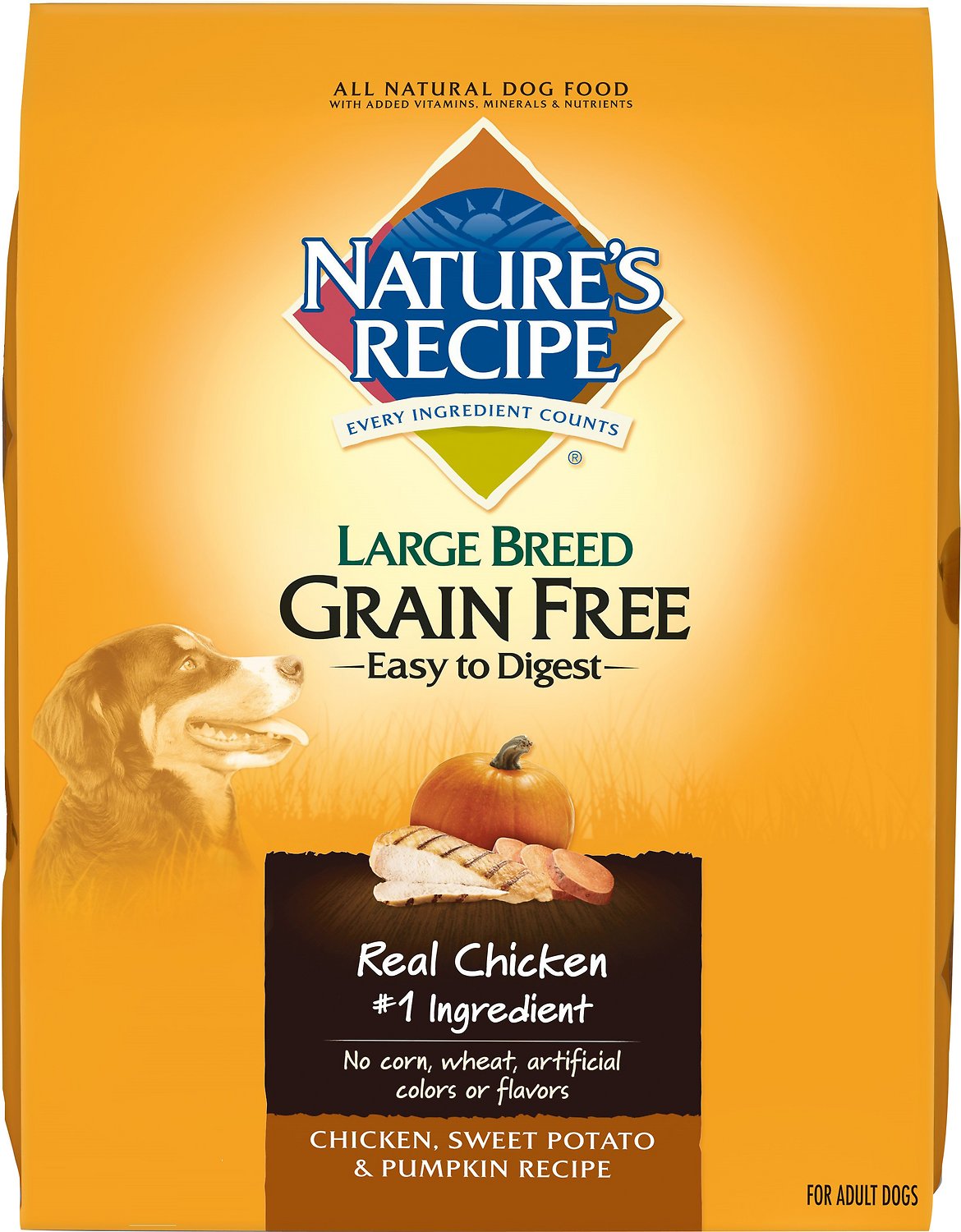 Nature's Recipe is a fantastic choice for your pet if they are allergenic to corn, soy or wheat. It is a gluten-free option with the use of healthier and more wholesome grain with barley and oatmeal that provide a good amount of carbohydrates for energy and fiber for better digestion. For keeping your pet healthy and lean Nature's Recipe's moderate protein and low-fat formulation are the best.
Naturals Real Meat Recipe Dry Dog Food by Diamond Pet Foods
It follows a very simple formula for giving your dog food its familiar diet to improve its digestion. It has the inclusion of 80 million colony-forming units of Lactobacillus strain that promote better digestion with the appropriate balance of good and bad bacteria in your pet's gut. It also has a high protein content which boosts the immune system of the dog with the help of probiotics.
We hope this article will help you to choose over the best dog food for your loving pet and will help it attain the appropriate nutrition. Please do let us know your suggestions and views regarding this dog care blog.