If you want to look gorgeous like many of other women, you also want to look pretty in any party. Therefore, you always look out for different tips to improve your looks and appear glamorous. You check out different fashion magazines and listen to the discussions of the experts for finding the appropriate make up tips. Though you check out the tips and suggestions of different experts, you do not get the best result as you fail to find the perfect tips that you need.
If you want to appear glamorous and be the center of attraction, you need to follow the beauty tips that are meant for you. Always remember, to be the center of attraction, you need to be special and so the tips for the masses will not provide you the best help. You need to get the tips that are specifically meant for you. To know the beauty suggestions that are specifically meant for you, the first thing that you will have to understand is your skin. Yes, the tips and suggestions that you will follow will depend on the type of your skin.
All men and women do not have the same type of skin. While someone has dry skin, the others have oily skin and some have semi-oily or semi-dry skin. You need to select the tips depending on your skin type. In case, your skin is sensitive to any chemical or any external agent, you need to ensure that it does not come in contact with your skin. If it comes in contact with your skin, you will have to experience acute skin problems later.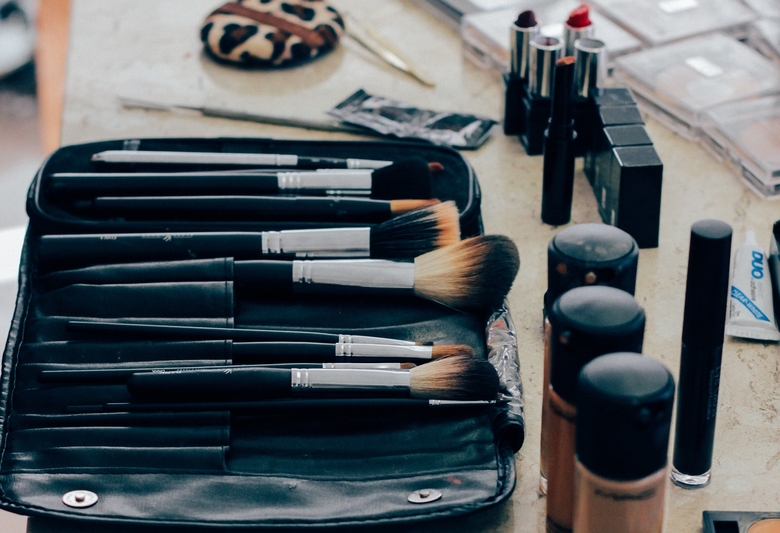 One very important way is to cleanse toxins from your body. This is one of the best ways to consider in order to improve the beauty of your skin. Eating foods rich in antioxidants is recommended. You can find plenty of foods having a high amount of antioxidant such as spinach, peppers, and fresh berries, broccoli, lettuce, nuts. Also, most fruits are filled with antioxidants that cleanse your body and make your skin look great. Just discipline your self and snack on these instead of junk, sweet oily foods.
Healthy and proper diet has been proven to make a person look younger. It is not recommended to eat processed food if you want to follow a healthy diet plan. The foods and beverages that are good for intake are green tea, green vegetables, and salmon. Your diet plan must be complemented with regular exercise. Look for some enjoyable activities that can relieve your stress and tone your body.
Many people still are not aware of how important it is to relieve oneself from stress to fight the process of aging. Stress makes you look and feel tired. Stress is also caused by lack of sleep or rest and may lead to hypertension. People who do not have enough rest or sleep will certainly show premature signs of aging. Your body needs rests as well as the cells in your body need to rejuvenate to restore any damage that was caused from high-stress level. Stress can also affect your mood. You will have less energy to start your day and less interest to accomplish any activity.
When you want to catch the limelight, you need to appear naturally beautiful. Therefore, it is very important for you to make your skin glow. If your skin does not have a natural glow, it will never be possible for you to grab the attention of others. To become naturally beautiful, nowadays, many people trust herbal beauty tips. If you want, you can also opt for the herbal tips that will help in improving the condition of your skin without causing any kind of adverse effects on your health.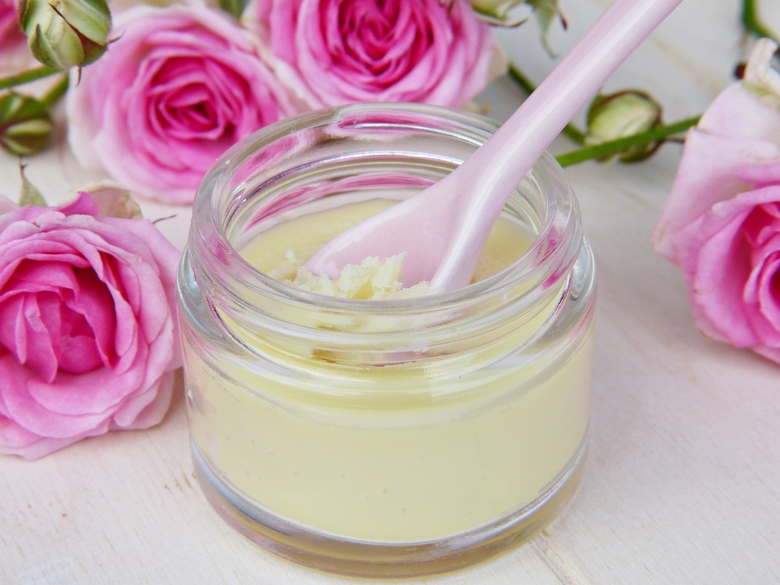 Someone who wants to appear bright and beautiful should understand that good health is necessary for glowing skin. Therefore, take care of your diet. You should have a nutritious diet chart for yourself so that your skin gets all that it needs to glow beautifully. When you are considering the different types of beauty ideas, you need to note, that detoxification of the body is very important for this purpose. Therefore, your diet should include a sufficient quantity of fiber for ensuring complete detoxification of your body. Last but not least, you should consume a sufficient quantity of water if you want to get the naturally gorgeous look that you have always desired. Some other tips to grow your face gorgeous:
First beauty tip: use a quality moisturizer every day
A quality moisturizer will help moisturize your skin and also prevent it from dehydrating. The moisturizer you use should be formulated for the type of skin you have, you should also look for a moisturizing cream that has SPF in it which helps in preventing your skin from damage throughout the year. You also need to cleanse your skin regularly with soap that is mild and that is designed to do a great job at what you use it for. Cleanser soap is used to remove dirt from your skin without drying it out.
Second beauty tip: a use beauty products that are designed for your skin problem
In addition to the first beauty tip, you also need to use a beauty product that is designed to solve your skin problem, for example, if you have sagging skin, the best beauty product you need is skin firming lotion. However, results can vary from one person to another Other beauty issues that can be addressed by using an over-the-counter beauty product include products for sunless tans, acne, and one that reduces fine lines and wrinkles.
Third beauty tip: make your hair look healthy and styled
The first thing that makes your look wonderful and appealing to people looking at you is your hair. You need to use a hair beauty product that will make your hair look healthy and radiant. However, you should use a hair product that is designed to meet the need of your hair type, color, and texture, or else it will be counterproductive.
Fourth beauty tip: use cosmetics when the need arises
Using cosmetics is not to make you look a clown, its suppose to help you emphasize the features on your face that you want to pronounce and noticed. You can also use cosmetics to de-emphasize the feature you don't like.
There are thousands of skin care products being sold on the market today, and it sometimes can be a brutal battle trying to find one that will be effective and give you the result you are looking for. The first thing you should know is to avoid products that contain chemical ingredients as this will only make it worse. Stay away from harsh ingredients such as alcohol, parabens, fragrances, mineral oil, and dioxane. Avoid using them and you will be doing your skin a favor.
To take care of yourself begins in the foods you eat. Eating healthy plays a very important role in your outward appearance. They say you are what you eat, and you can take that literally. If you eat lots of fresh fruits, vegetables, nuts, and fish on a regular basis. You will be surprised by the dramatic improvement in skin tone and texture. Fish will provide you with omega-3 fatty acids which are essential for healthy skin. Also, fruits and vegetables will give you lots of antioxidants to fight off free radicals and prevent the breakdown of skin cells. This will help you regenerate new cells at a faster pace.
Nano-lipobelle H-EQ10 is a special form of CoQ10. It is an antioxidant but compared to other forms of COQ10, it can be applied topically to the skin. Its special formulation enables it to be absorbed quickly by the skin. It penetrates the different layers of the skin where it can fight free radicals effectively. Nano-lip belle also protects the amino acid chains that are responsible for synthesizing collagen and elastin, two proteins that are important for keeping skin firm and supple.
Author Bio: My name is Newton Maria. I consider myself an expert in Beauty and  Health industry. I have a passion for learning all I can about health and beauty. I also enjoy providing beauty tips to those looking for ways to improve their looks and feel better about themselves. I also write blogs for Beautiful Brow  Boutique.
Throughout the years I have dedicated my life to learning about the health and beauty industry. I have extensive experience with using a range of beauty products and I enjoy reviewing all kinds of beauty products.